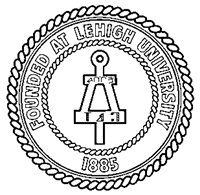 March 30, 2015 10:30am-1:00pm
Help our initiates collect signatures for their board and hang out with fellow Tau Bates!
The Board Signing Party will be held outside of the Electrical Engineering Lounge on the third floor of Bell.
Get some service hours and help beautify Fayetteville by picking up trash along the highway.
April 7, 2015 5:00-8:00pm
Engineering Futures: Group Process
Join in a learning event with Tau Beta Pi. This will count as two events.
EF will be held in ENGR 307.
Help show our support of the newest members at the Spring initiation.
Initiation will be held in Giffels Auditorium in Old Main.
Celebrate the end of the year at our annual banquet!
Please reload
Tau Beta Pi

is the only engineering honor society representing the entire engineering profession. It is the nation's second-oldest honor society, founded at Lehigh University in 1885 to mark in a fitting manner those who have conferred honor upon their Alma Mater by distinguished scholarship and exemplary character as students in engineering, or by their attainments as alumni in the filed of engineering, and to foster a spirit of liberal culture in engineering colleges.
There are now collegiate chapters at 242 US colleges and universities, 39 active alumni chapters in 16 districts across the country, and a total initiated membership of approximately 554, 000.